Though I moved to Boston in the dead of winter, everyone I spoke to talked up autumn in the northeast. I grew up with four seasons, so I thought I knew fall—but I was wrong. Fall in the midwest meant the turning of leaves from green to orange and brown, but the northeast had a cornucopia of colors! I saw red leaves en masse for the first time! It was like a fall-colored rainbow, even in mid-October. This trip was a bit spontaneous, but I did some research beforehand.
.
Planning sights and accommodation
A friend who used to live in Boston recommended a bunch of hikes, restaurants, and parks he deemed worthy of a visit, and I could not be more thankful for that! Visualizing it all on a map also made planning much easier.
There are no ho(s)tel accomodations on my list because I did the brave and somewhat risky move of sleeping in the crossover I had rented in Wal-mart parking lots. Fun fact: Wal-mart is one of the few locations nationwide that has this amenity. Plus they have bathrooms alongside anything you could ever need inside. I don't traditionally shop at Wal-Mart, but they certainly came in handy here.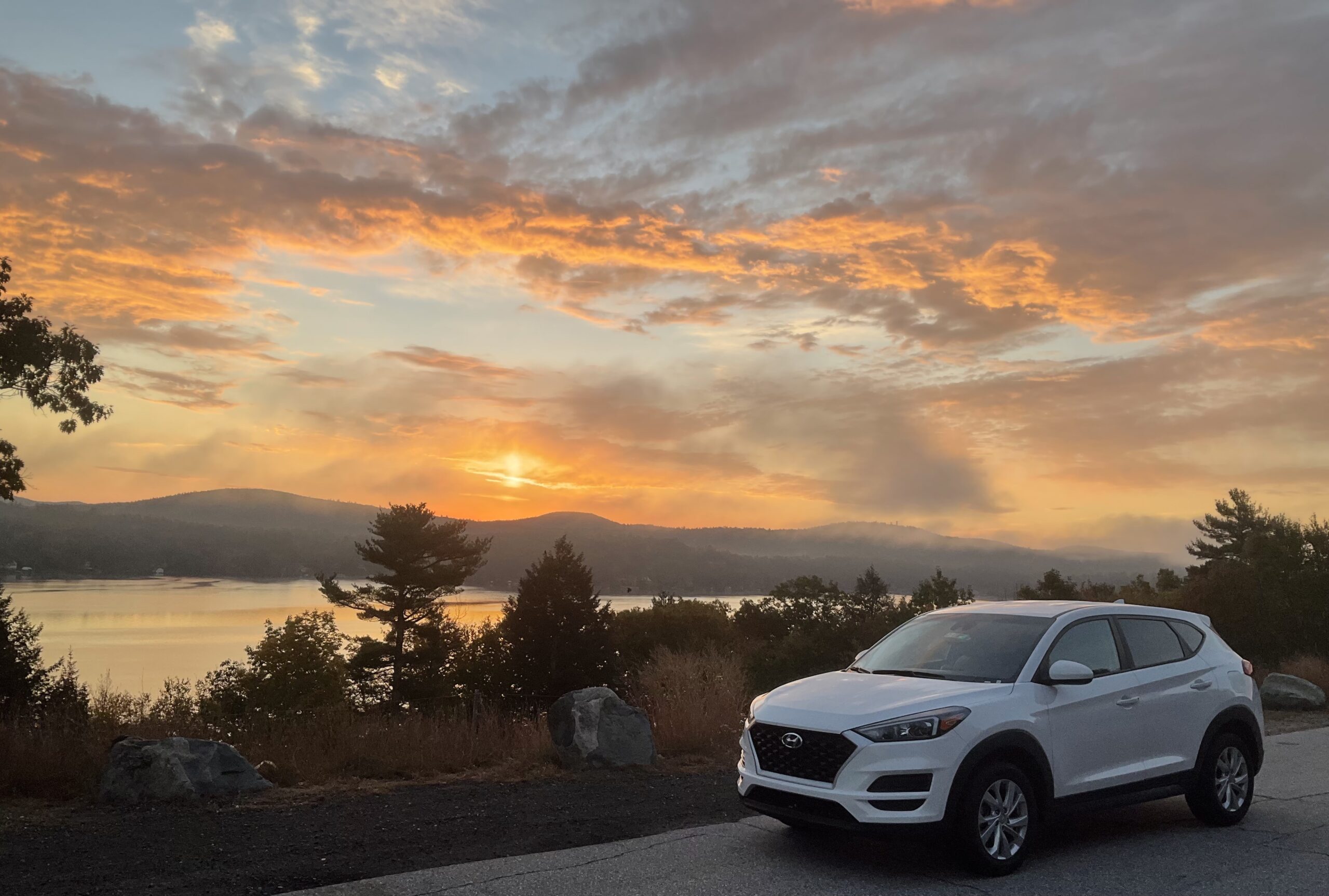 .
How I slept in a car
In order to make my car somewhat comfortable, I laid the seats down and slept on top of a thick yoga mat and 2" camping mattress. If I were to do this trip again, I would probably try to find a small spring spring/foam/air mattress that could fit in the area—maybe even a child's mattress.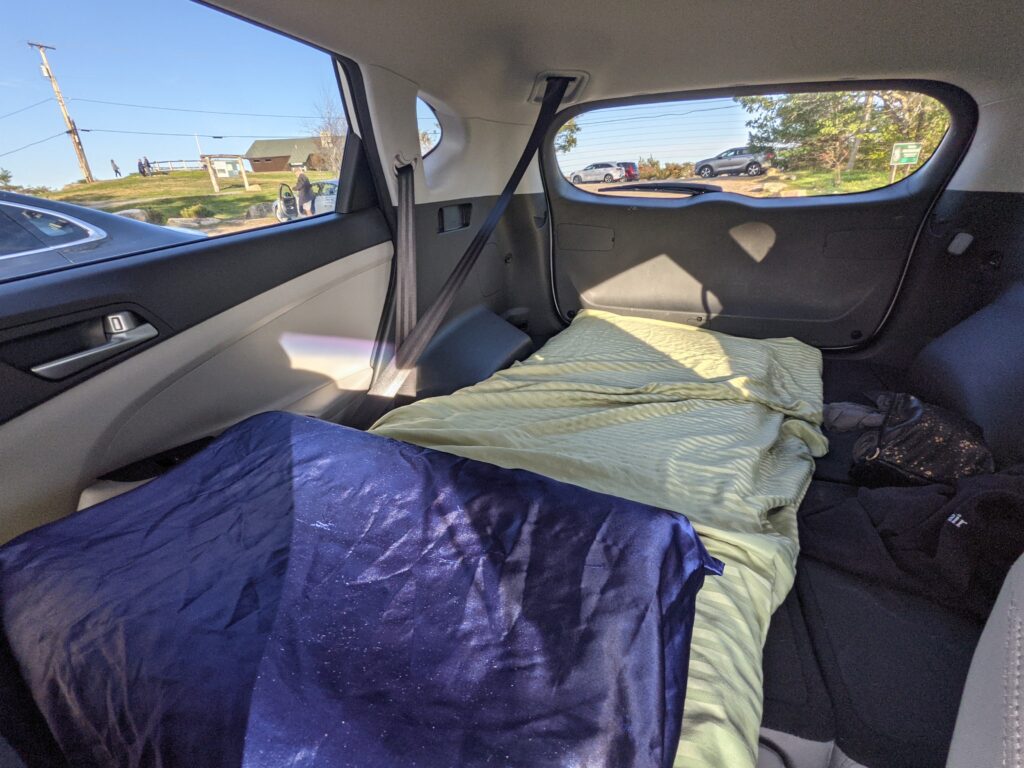 .
I was able to use pillow cases stuffed in the windows to block light from coming in the car. The northeast is pretty cold, so I did not crack any windows open, but I did make sure to air out the car before sleeping.
While I tried to follow a decent number of tips from various articles, I figured that a couple nights of poor sleep wasn't going to kill me. It's happened in my apartment, so a car is nothing.
.
Day 1 — Mt Agamenticus and a roadside diner
After venturing from Boston, I made my way up north a few dozen miles to a roadside diner in New Hampshire with surprisingly good Mexican food. I thought the articles were exaggerating, but it was honestly some of the best Mexican I had on the east coast. That said, the bar was not high for Vida Cantina. The limeade was also perfectly limey.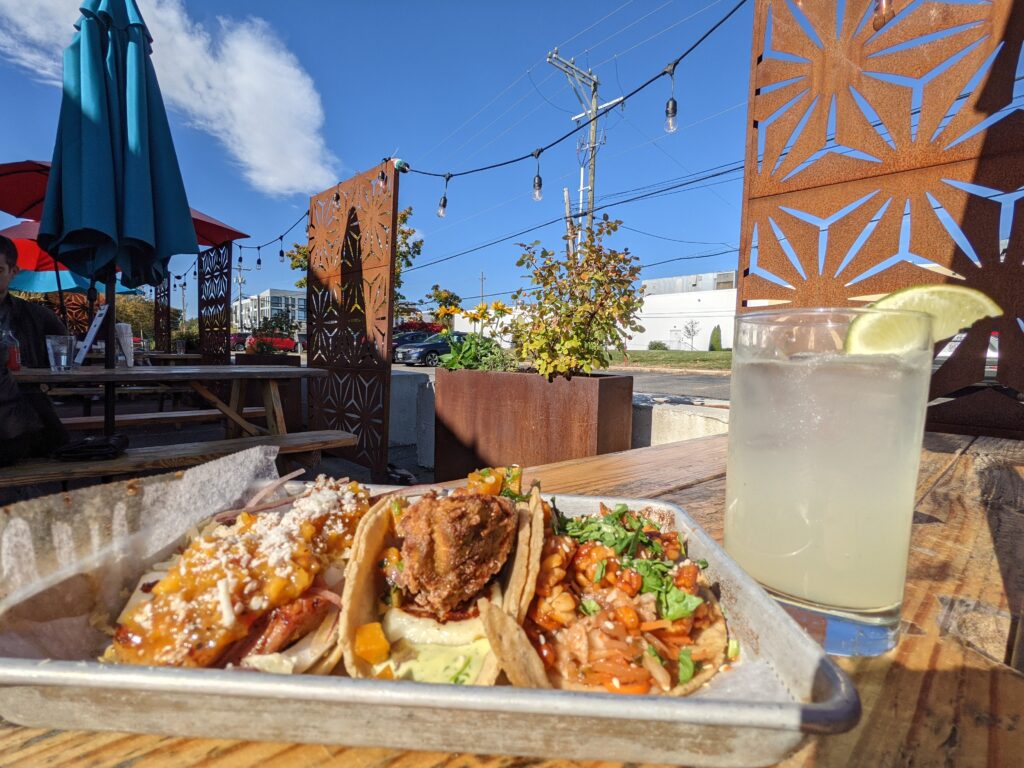 My short hike of the day was more inland in Maine, on Mount Agamenticus. Truth be told, I was running low on energy, so I decided to drive up the majority of the way and have a fun photo shoot at the top. Then I watched a decent—albeit cloudy—sunset.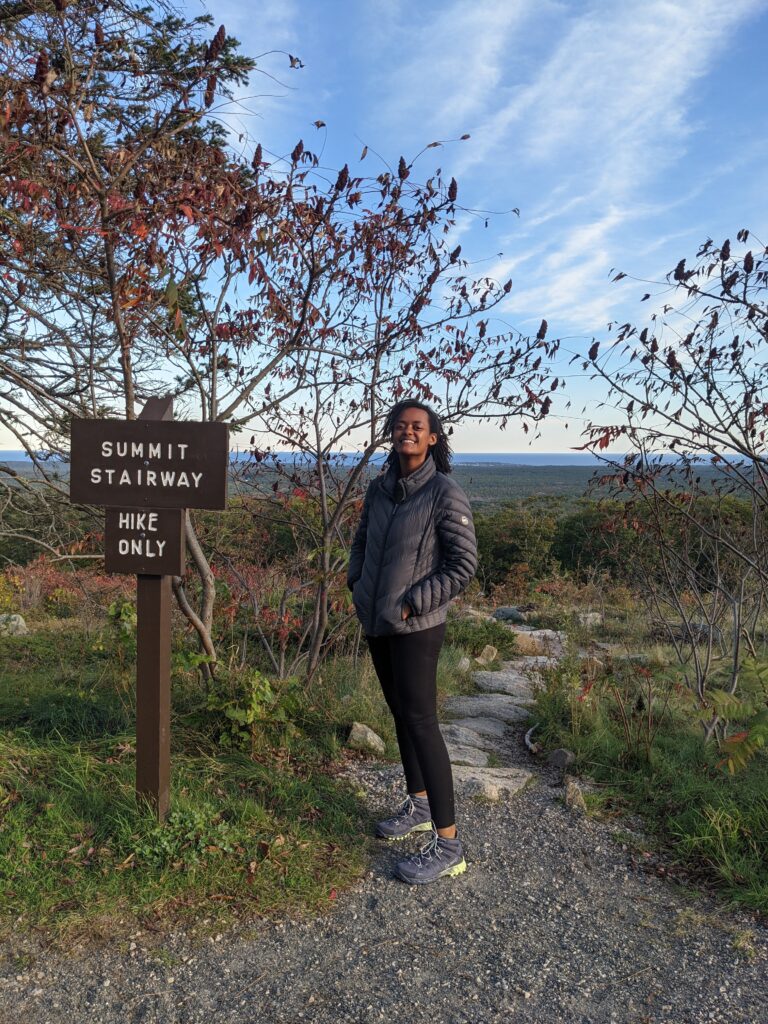 .
I made the mistake of deviating from my map looking for lobster mac and cheese and ended up at a terrible restaurant. The cheese sauce was more of a soup, and the lobster was clearly thrown in at the last minute. Even the ice cream had an interesting flavor, and they gave me 5 (FIVE!) scoops even though I asked and was charged for a kids size. At least the sweet potato fries were good!
This is why we don't blindly trust maps without reviews.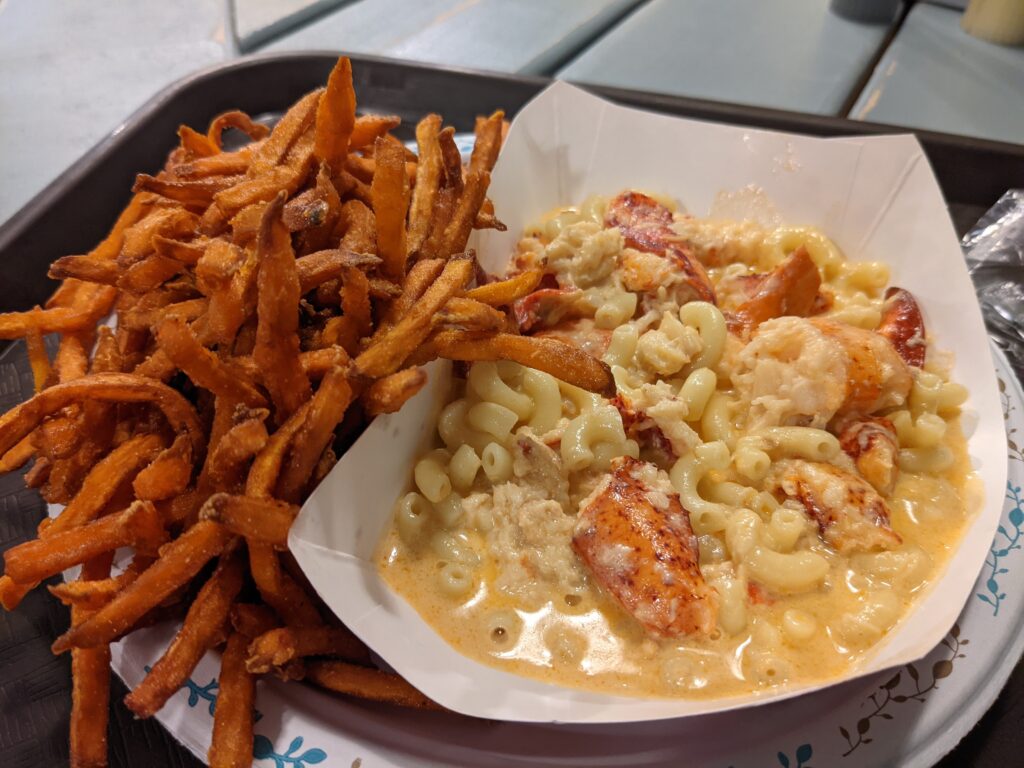 .
Day 2 morning — sunrise and Mt Major
On Day 2, I headed back into New Hampshire to hike Mount Major. On the way, I happened upon a lookout and caught the most beautiful sunrise on the side of the road. This is also where I took the photos of the car earlier in this post!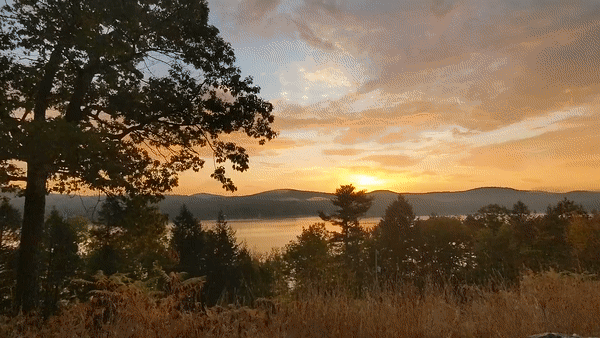 At USC I was apart of a hiking club, but this was the first hike I ever attempted completely alone. Multiple senior citizens passed me during my hike, highlighting my inexperience. I also thought I was going to completely fall on my ass because the last part required essentially scaling wet boulders. Weighed down by both a fear of heights and also carrying a portable tripod, I was terrified.
But after a couple hours of struggling and misdirection, I made it to the top! I had yet another mini photoshoot before just basking in the early morning sun and watching other hikers trickle in.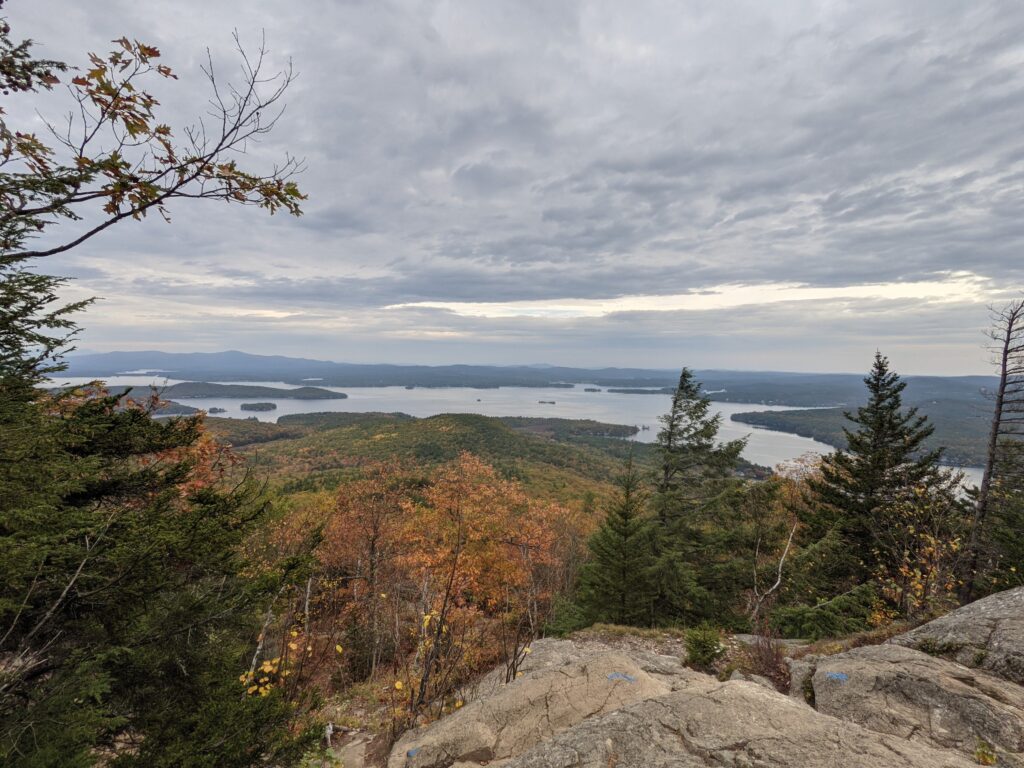 .
After acquiring a hiking stick from mother nature herself, I made my way back down using a new-to-me "easy" path. Surprisingly, this was the path on which I fell flat on my ass, and embarrassingly in front of other hikers. C'est la vie, and thanks to the stick I did fall in slow motion.
Day 2 evening — LL Bean and DeMillo's
After freshening up a bit in the car, I made my way back into Maine to visit the first LL Bean store. It was really more of a compound, and the decor felt like modern cabin fever. While I'm all for investing in the few things I buy, this store felt a bit overpriced. The compound was cool though!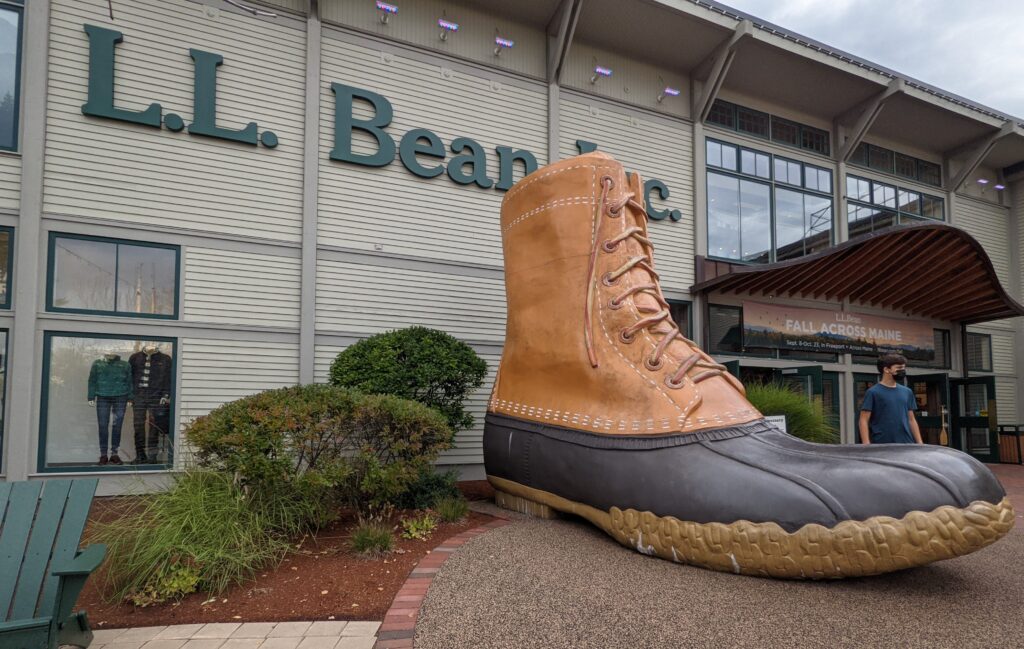 In a way, the first lobster mac and cheese prepared me to be blown away by the second. I made a reservation at DeMillo's on the Water and headed on down to downtown Portland!
The cute mainstreet was completely seaside, which allowed the restaurant to be on a floating platform of sorts accessible by bridge. I was able to eat with a pretty solid view and some natural light for dinner. If I was better dressed, it definitely would have been a ~~vibe~~.
Everything was grand, from the presentation to the service. A delicious mac n cheese was followed by a decadent mud pie. I was deliriously happy after a fairly exhausting day.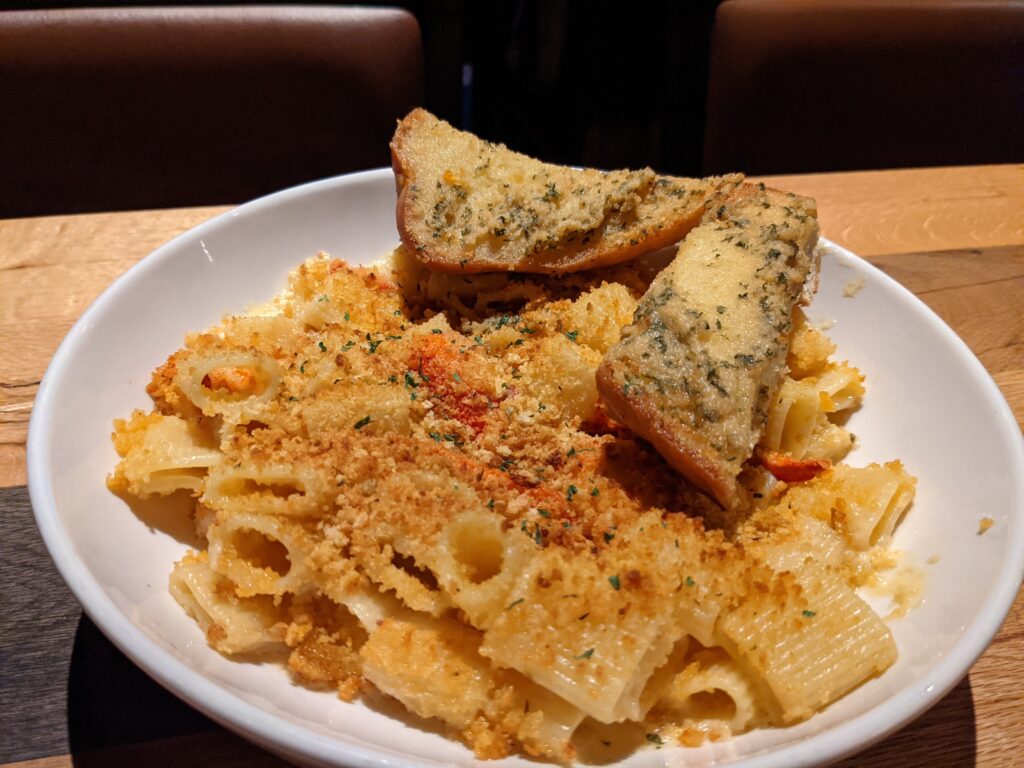 .
Day 3 — Acadia national park & return to Boston
After Demillo's, I drove the majority of the way to Acadia National Park to the Walmart closest to the park, about an hour away. It shouldn't be surprising that these highways are not well-lit, but I no longer drive much and don't have a car.
I woke up about 1.5 hours before the sunrise to give myself ample time to arrive and park atop Cadillac Mountain. The fog also made this windy drive slower, and I'm thankful there was a car in front to help guide me. The masses ensured that I was nowhere near the first person to arrive at the summit, and so we waited.
Our waiting amounted to the most anticlimatic sunrise of my life, mostly because the dense cloud and fog blocked EVERYTHING. Still, on 21 October 2021, I technically was the first (alongside everyone else atop the mountain) person in the US to see the sunrise. And that's always true on this mountain, from about September to March.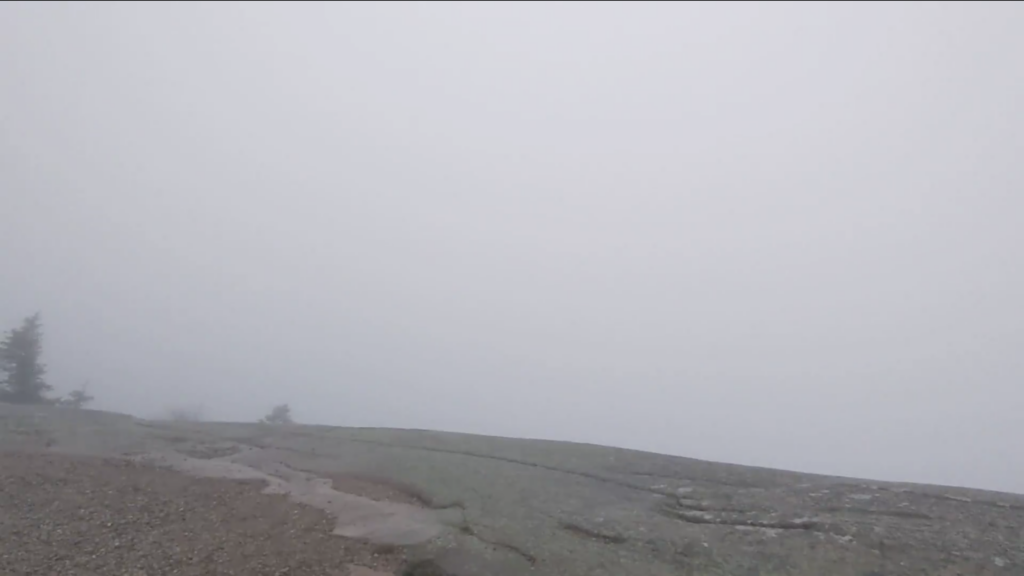 The rest of the day I just explored and drove through the park grounds. I also caught this video from my dash.
I made sure to see some of the surrounding beaches, and a variety of autumnal colors throughout my exploration. There was a bit of rain that put a pause on my drive for an hour. In this park, I never ventured too far from my car—maybe a maximum of a 20 min walk.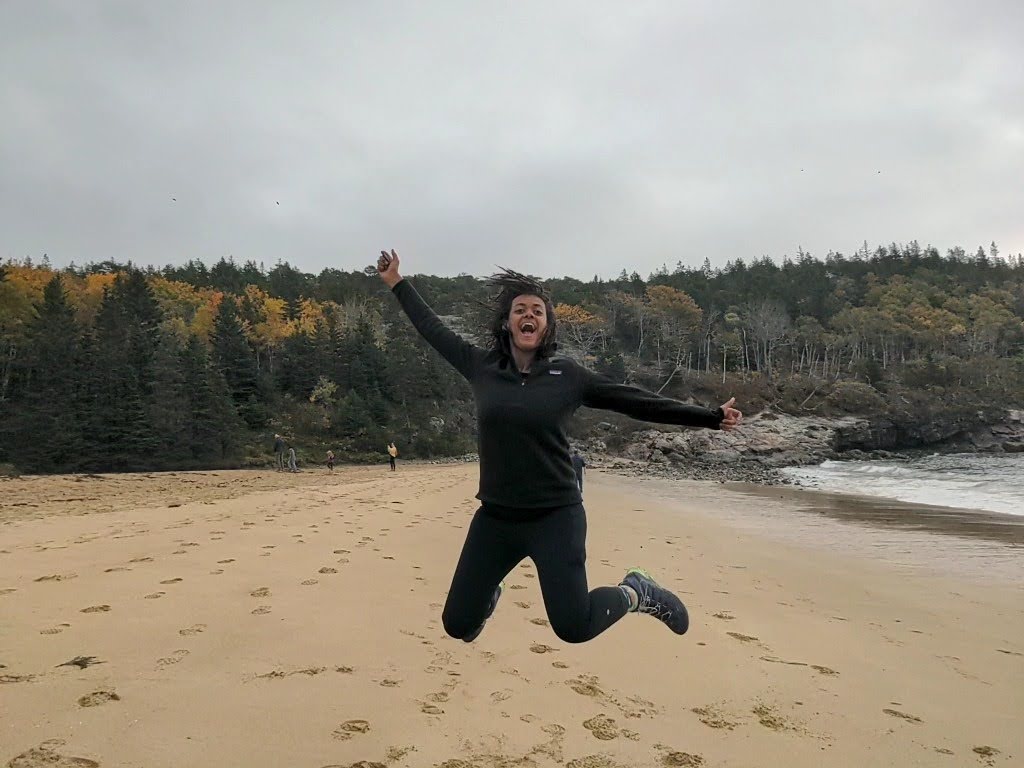 .
Closing thoughts
I never understood the obsession with fall until I saw the leaves in the Northeast. While I hate the term "leaf-peeping"—it sounds like you're violating the privacy of mother nature—I understand why it's such a big phenomenon! I would love to see the progression of the leaves through the season. As I drove north, I did manage to get a bit of that. Some parts of my trip were greener than I like (down south) and others I think were past their peak. Even past their peak, the leaves were worth the peep.